Overview
Product name
E. coli HCP ELISA Kit (host cell protein)
Detection method: colorimetric
Essay type: sandwich (quantitative)
Sensitivity: 30ng/ml
Distance: 3ng/ml – 810ng/ml
Rehearsal time: 3h 00m
Test duration: Standard multi-step assay
Product description
The E. coli HCP ELISA (Host Cell Protein) Kit (ab240997) is designed to quantitatively measure host cell protein (HCP) contamination in bulk products expressed in E. coli expression systems.
The 96-well plate provided has been previously coated with Rabbit anti-E. coli HCP ELISA Kit antibodies to capture E. coli proteins from biological samples. After incubation to allow capture of the E. coli protein by the antibodies on the plate, a second anti-E. coli HCP, conjugated with biotin, and incubated to allow it to bind to the captured E. coli proteins. After incubation, the plate is washed and a streptavidin-HRP conjugate is added and incubated for 30 min.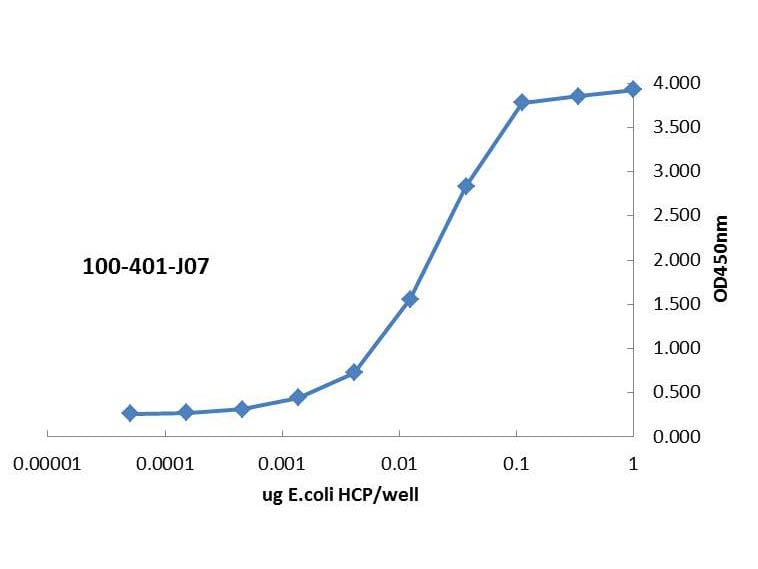 The streptavidin-HRP conjugate will be captured by any biotinylated antibody bound to the plate. After a wash step to remove unbound conjugate, TMB substrate is added and converted to a colored product by captured HRP in proportion to the amount of HCP bound to the plate. After a brief incubation to allow color development, the reaction is stopped and the intensity of the color generated is detected on a spectrophotometer plate reader capable of measuring a wavelength of 450nm.
Platform: Precoated microplate (12 x 8-well strips)
Properties
Storage instructions
Store at +4°C. Check the protocols.
Relevance
Escherichia coli is a bacterium commonly found in the lower intestines of warm-blooded animals.
Alternative names
Escherichia coli